After the lifting of sanctions against Iran, there are still problems in the country.
Decision to privatize the coal industry and importing from foreign countries such as China and Australia has affected the workers' livelihood.
Importing coal caused the saturation of iron melting furnace and purchasing of coal from domestic mines has been less than the past.
Workers are a big caste in Iran. They face many problems because of low wage and hard life. Because of lack of job and unemployment crisis in Iran, a big population try to work in labor sections. Workers protests suppressed unbelievably harsh and some of them became news hit and affected society's feelings.
The laborers who work in coal mines are among several workshop teams (transportation, repairing and service teams) that work in these mines. The laborers of the extraction section do the most difficult part of the mining works. Their monthly wage is 300 Dollars that work 5 hours under the ground on shift-work bases.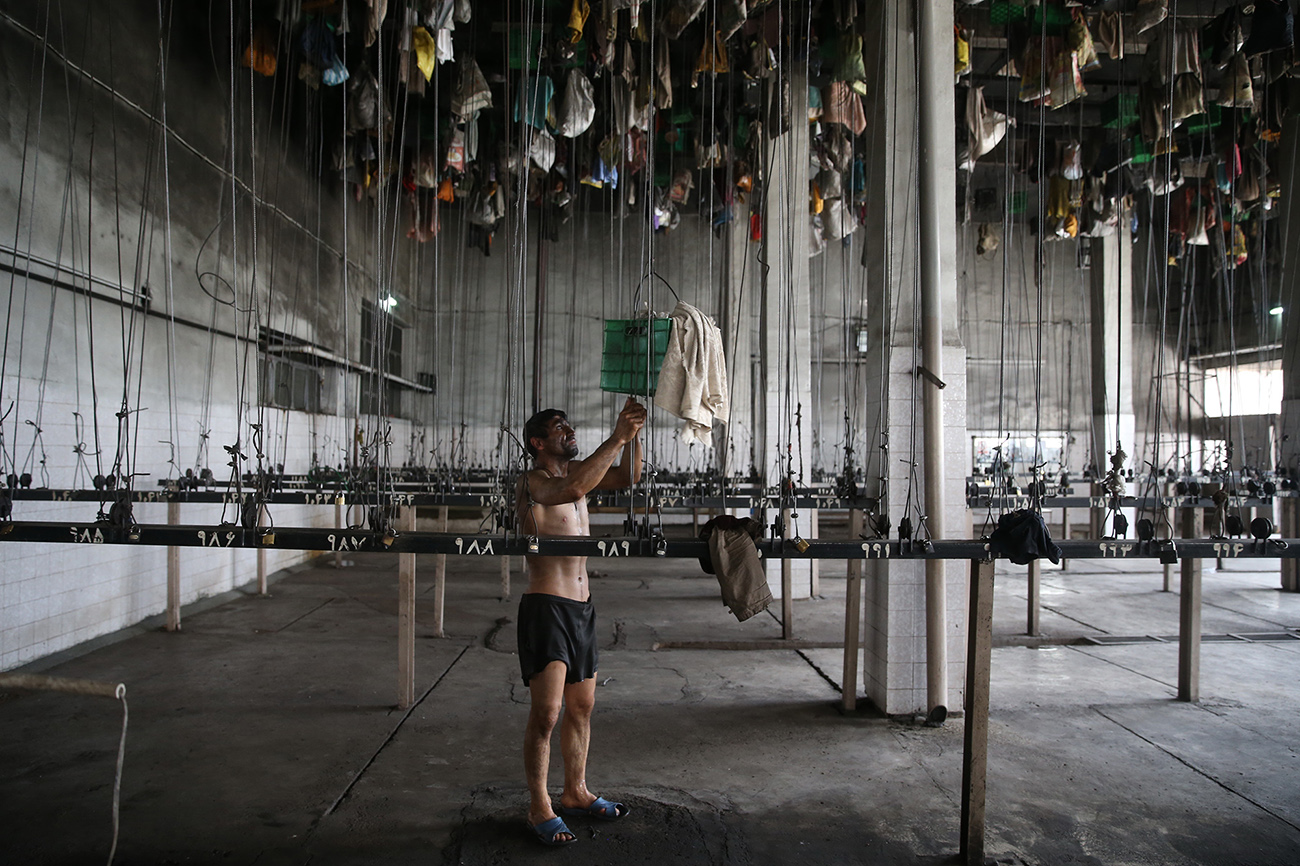 One of Tazareh mine's workers (Semnan province-Iran) is changing his clothes in his work day's beginning. Designing of this mine's changing room belongs to WWII era by Germans.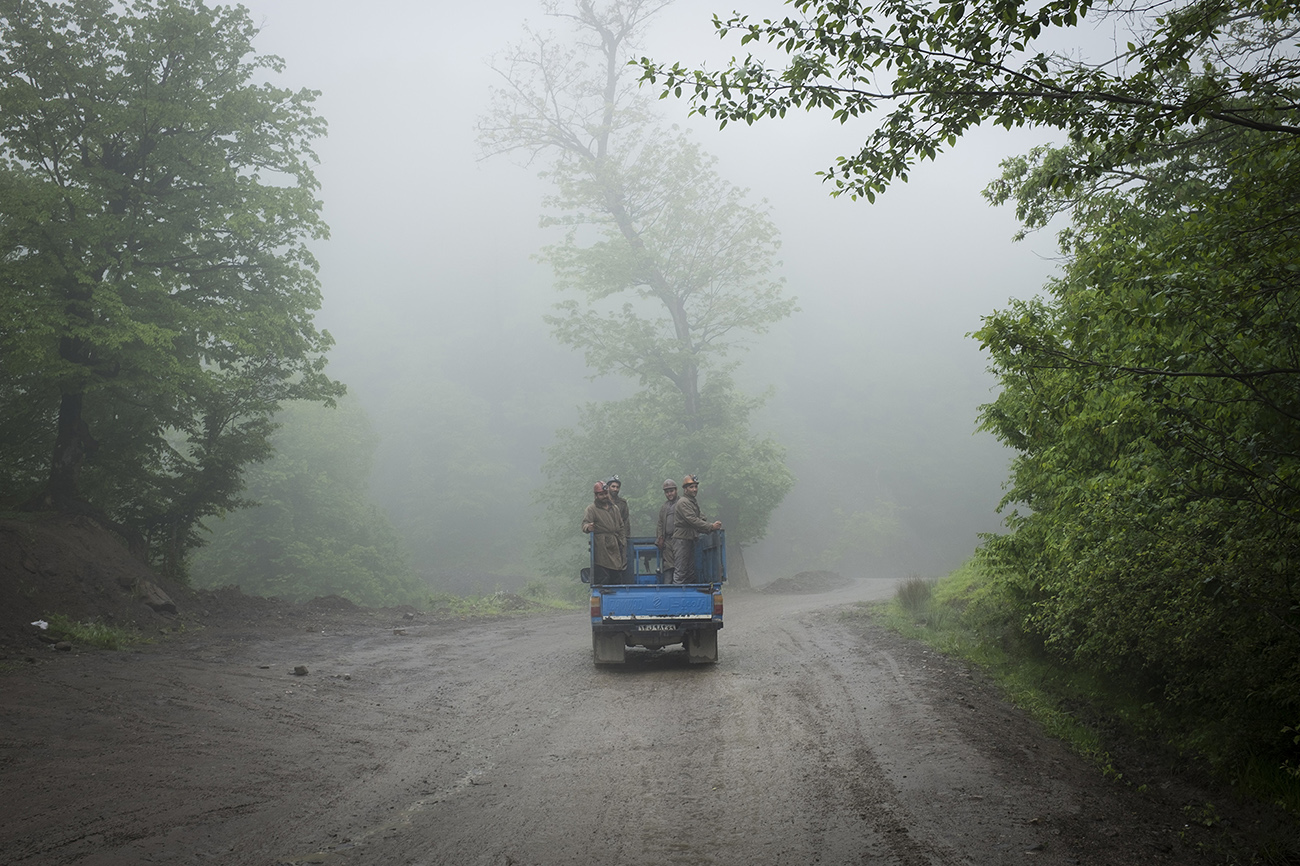 The driver of transportation sector in the Jowzchal mine transports miners with his vehicle.
After finishing his shift, one of the miners in Jowzchal coal mine in Golestan Province, gets back to the coal camp. Because of the wild animals living in the area all the miners turn their headlights on at all times so the other workers can recognize them. Coal miners in Iran face a very difficult working condition with a low salary.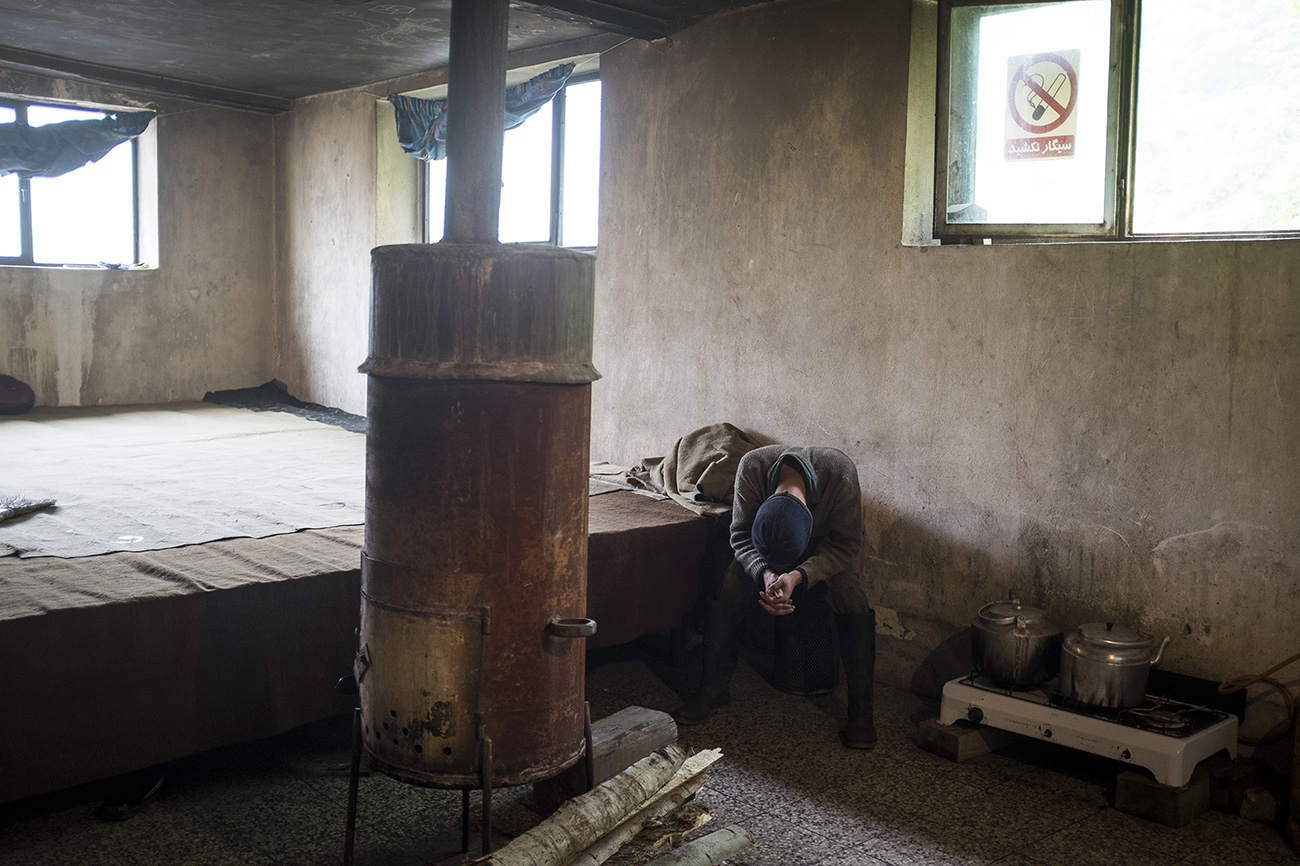 One of the Jowzchal miners is waiting for his colleagues in protest until they come back and start working again with them on mine's tunnel.(Iran's government is against Workers protest photography, specially coal miners)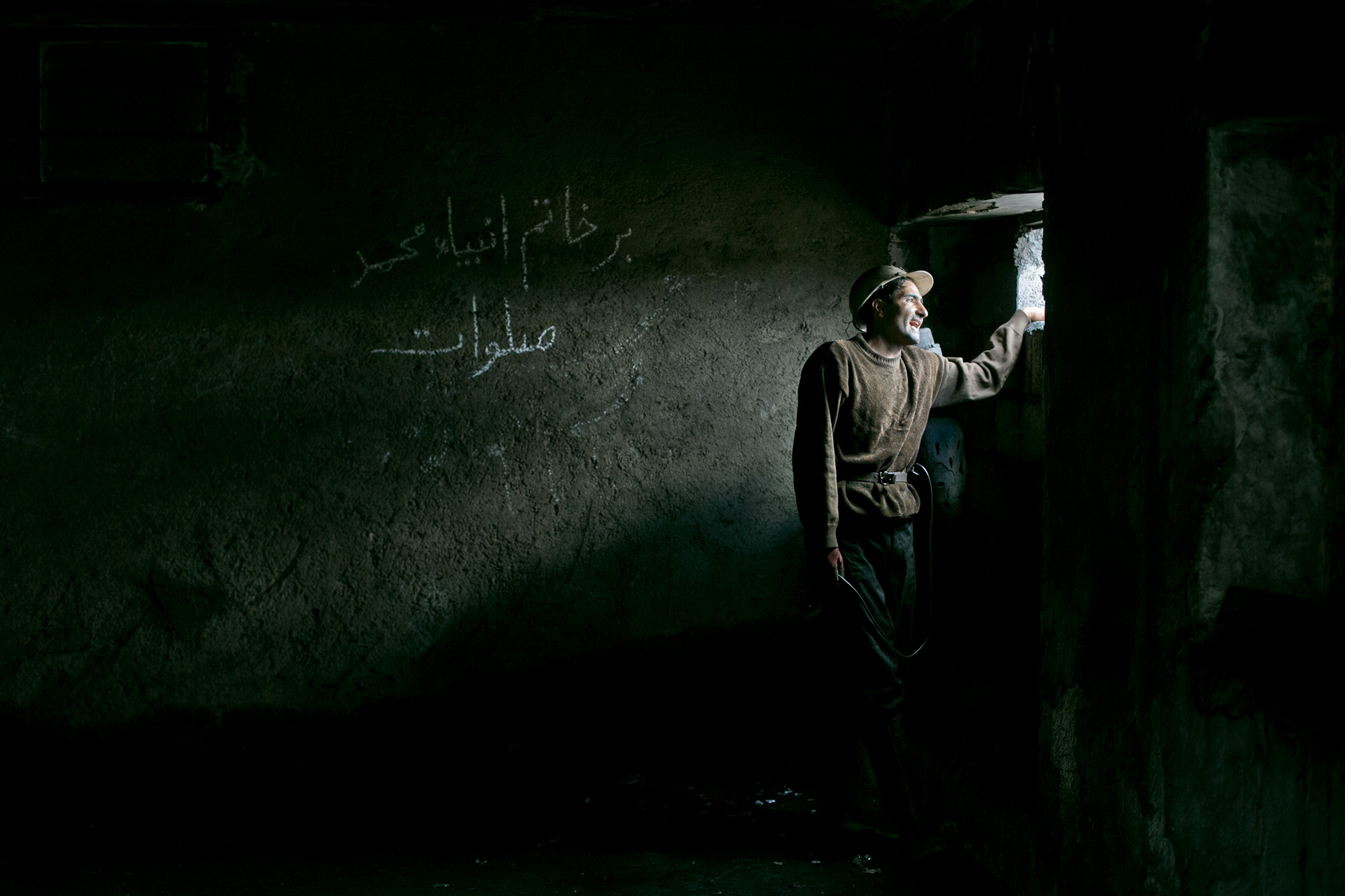 Kalariz mine's guard (Semnan province-Iran) calling one of his friends
Bornaki mine's workers (Semnan province-Iran) are waiting for transportation vehicle to take them to changing room after a long hard work day.
Night-shift workers of tazare (Semnan province-Iran) are transported to changing room with transporting vehicles. tazare mine is the only mine that provides transporting vehicles for its workers.
The miners dig deep into the mountains, working in dark, narrow passageways where the risk of toxic gases and cave-ins is never far from them. A very stressful and dangerous workplace.
A coal mine worker in Kalariz mine, takes out his helmet. He works 4days a week in mine. His home is about 150 km away from this mine.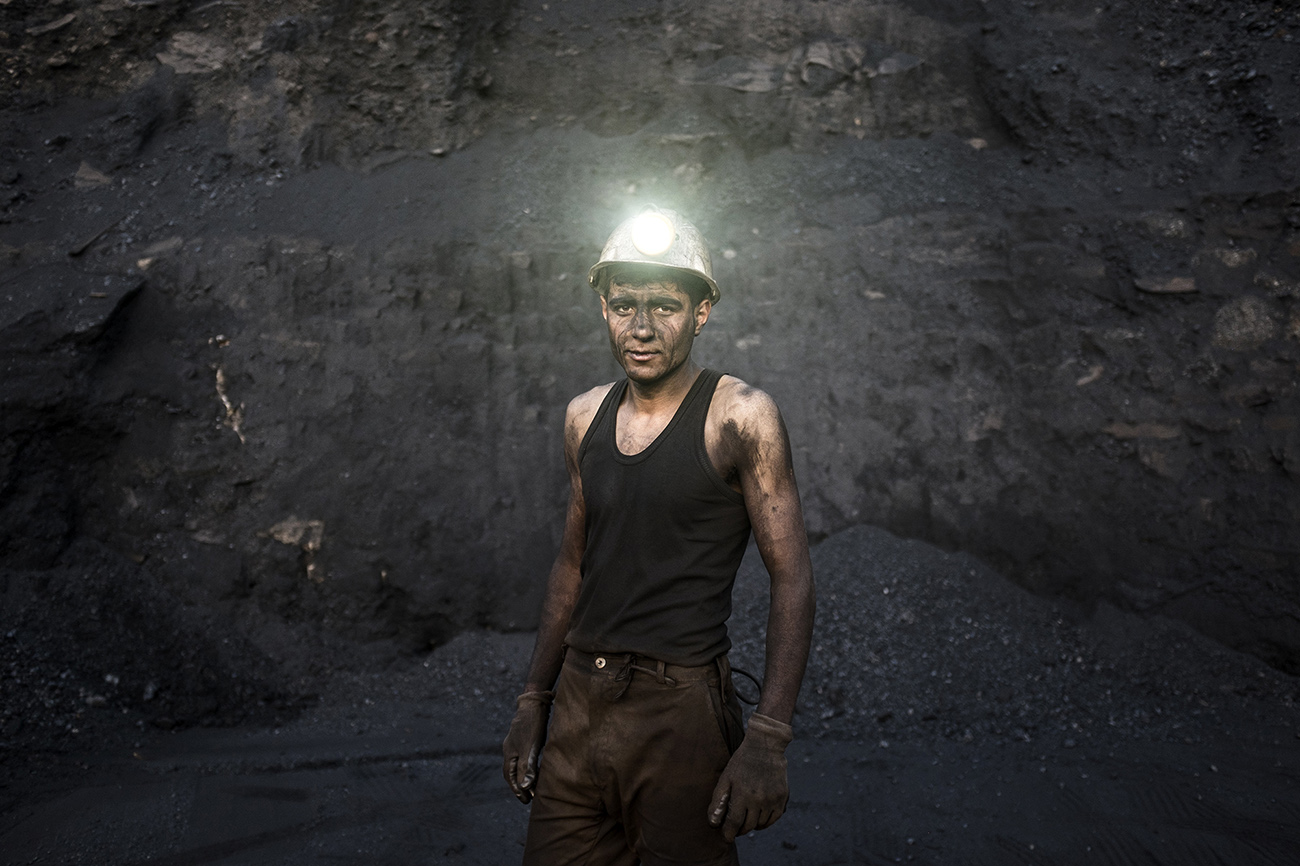 A teenager mine worker in Kalat mine (East of Golestan province-Iran)
He is 17 years old and work in mining section (extraction) of coal mine. "Going inside the mine is by our will, but coming out is god's!" he says.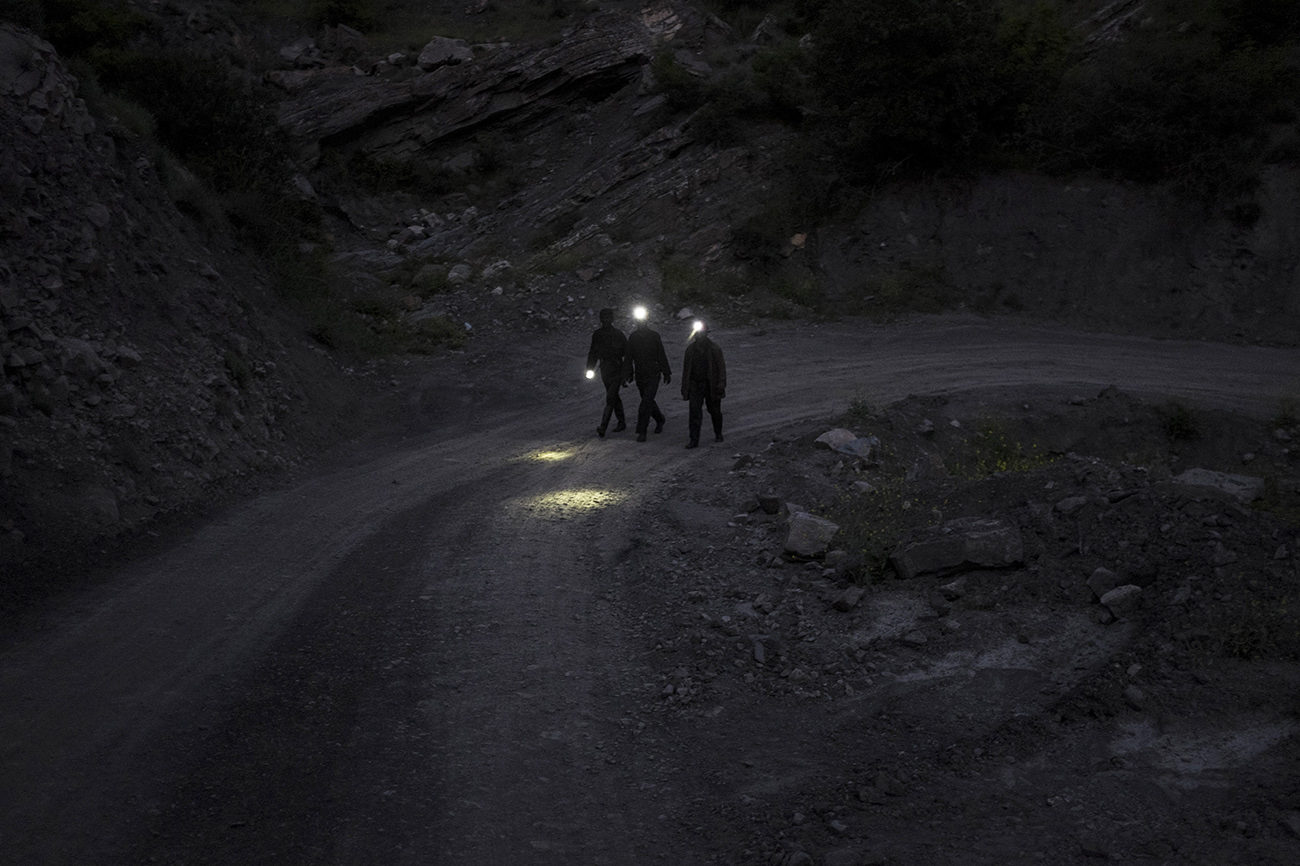 Night shift miners of Kalat-e- shargh mine (East of Golestan province-Iran) because of transportation lack and problems, are taking a walk from foot a mountain to their locker rooms.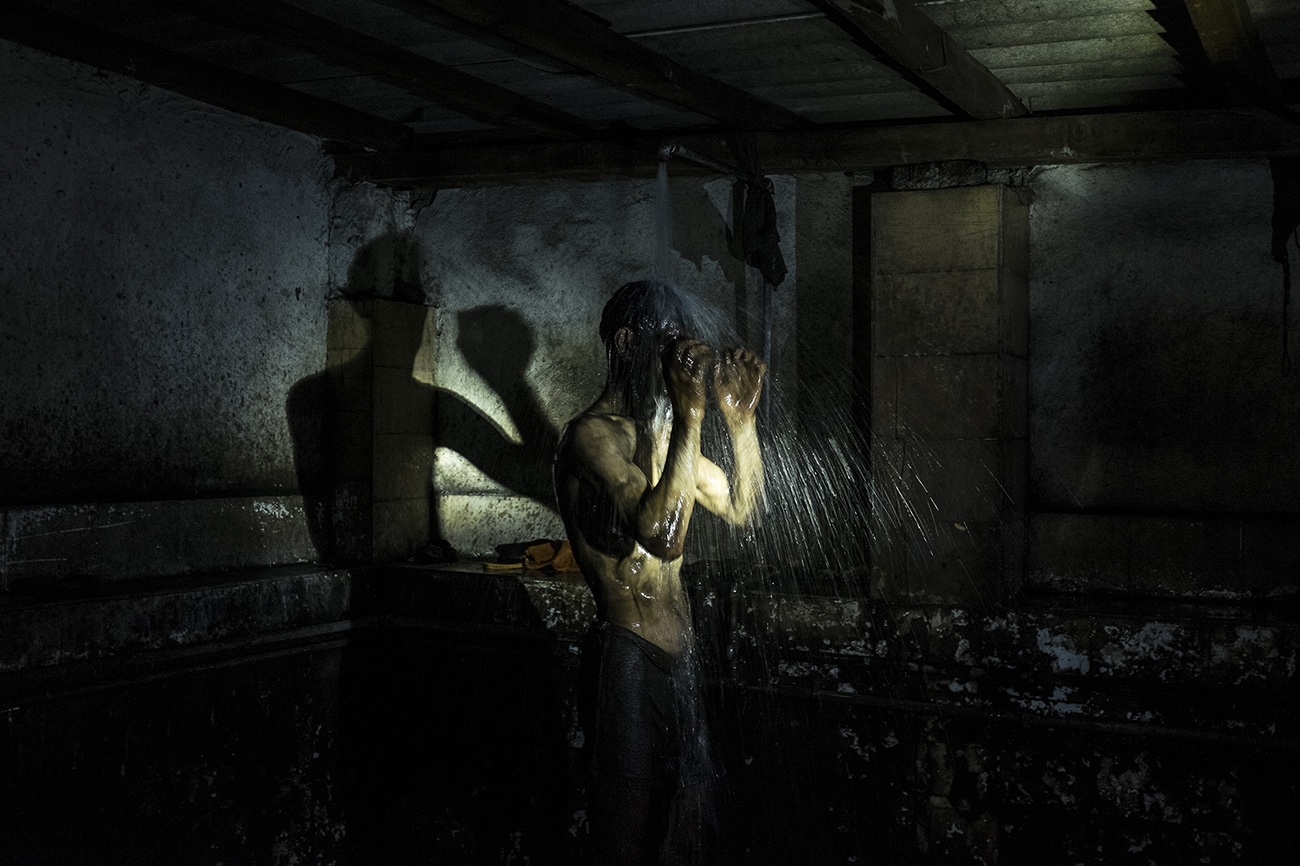 A miner of Kalat-e- shargh mine (East of Golestan province-Iran) takes a shower after a long day at work in coal mine. They don't have any lights in shower room so they use each other's headlights to take shower.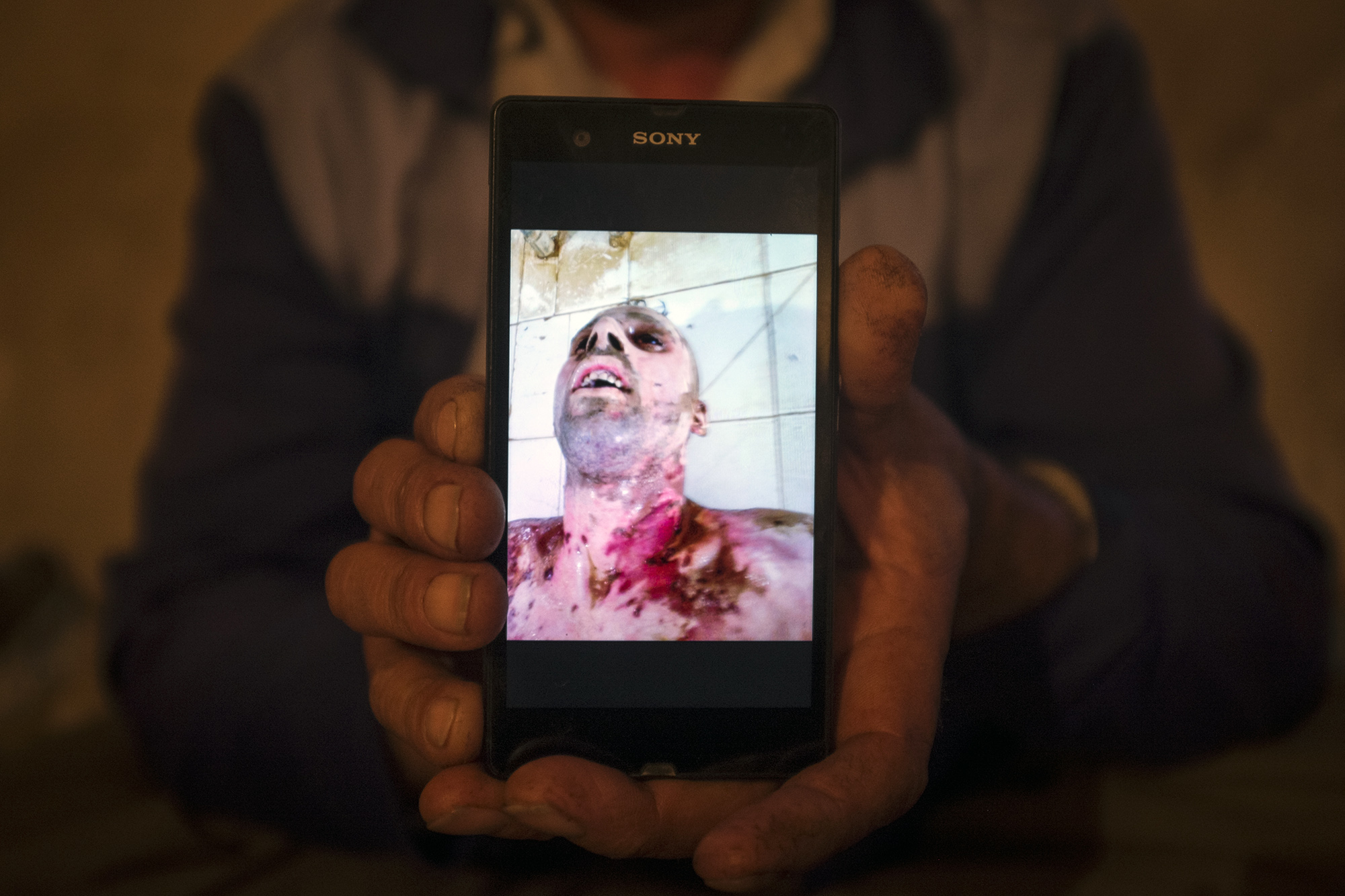 jowzchal mine's (Golestan province-Iran) driver showing a mine worker's photo that passed away in explosion accident in mine.